Caveman Warriors
A downloadable game for Windows and macOS
Jump back in time and free your inner caveman. Smash heads in this cooperative platformer game. Play solo or team up with up to 4 players. Inspired by games like New Super Mario, Joe & Mac and Trine.
Do you like our game? Then checkout our kickstarter campaign and get our game cheeper.

Different playable characters: Play by yourself and choose one of the playable characters, but don't worry! You can change your character really easily at anytime in the game and play with them all!
1-4 players: You can also play with one, two or three friends and just as by playing alone, change your character throughout the game. No repeating characters though. Work together to become unstoppable!
Varied Enemies: Each level has different enemies that all work differently, watch out as they can catch you unguarded.
Secret Levels: Aside from our different playable levels, discover secret levels inside the game for more excitement!
Different game mechanics: Our game has different game mechanics. Most levels are platformers but we also have a runner like level!
Challenging: Challenge yourself to unlock our different achievements!
Several games has inspired us to make Caveman Warriors, but here are the main ones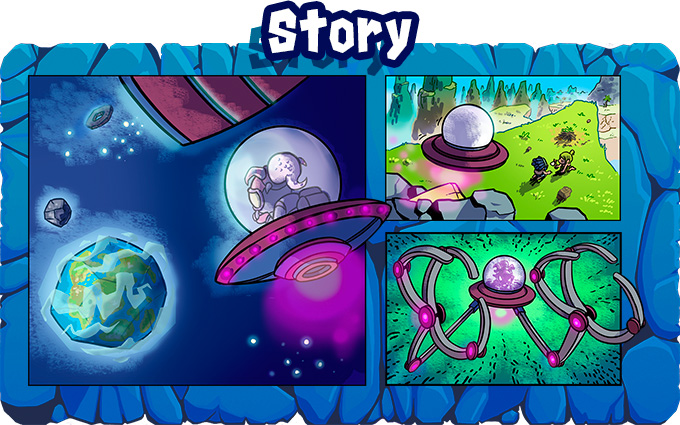 Aliens have invaded the world and have taken the children of our brave cavemen, taking them to their base of operations.
Help our cavemen chase after the alien and rescue them, facing dangerous enemies and difficult obstacles in the process, but our heroes are mad, and they won't stop at anything until they see their children save back in the cave and the slippery aliens ripped to shreds.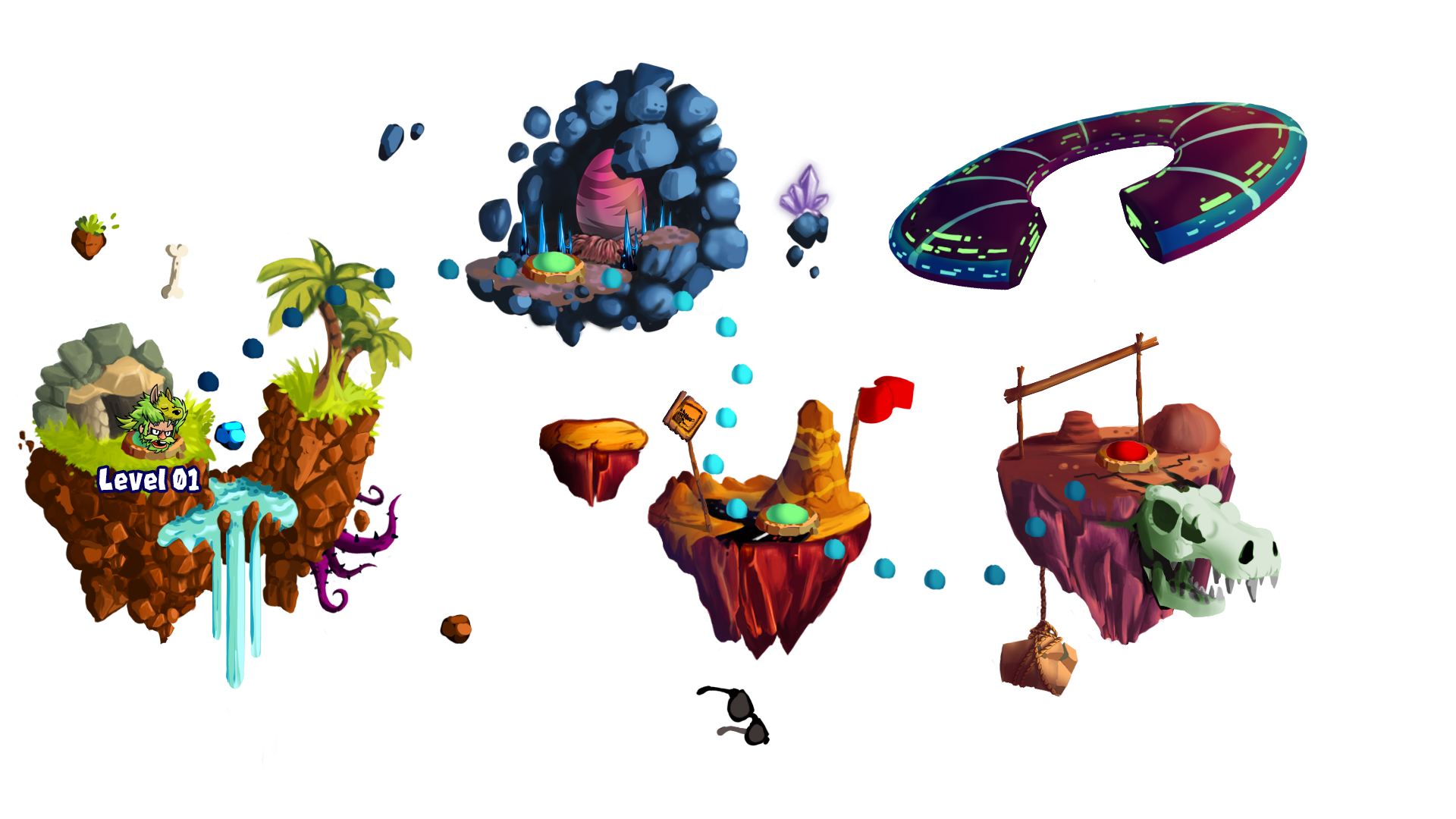 Travel along different worlds and find the secret batteries to unlock secret levels.

Caveman Warriors features 4 playable characters, every one of them being useful for their various abilities that will come in handy in front of different challenges the player will find on their course to beating the game.
The Ninja Warrior, Jack
The excellent cave warrior. He's not the smartest nor is he the most handsome, but his ignorance allows him to throw himself at his enemies without a second thought. He is capable of taking out entire hordes with his brute strength.
Jack attacks using his stone axe to throw it with all his might at his enemies and throw them over. He can either hit nearby enemies with the axe or otherwise throw it at them if they are further away and cause even more damage. Don't forget to pick your axe back up if it gets stuck in the ground though.
His special attack is called Unstoppable Onslaught and consists of Jack entering rage mode and charging forward, taking out of the way everything on his path. You better not stand in his way when you see him coming at you!
The Last Rider, Liliana
The young but fierce maiden, Liliana, has put the "Alpha Males" around her in their place, becoming the the most skillful Amazon of the tribe. With her spear she can deal quick and painful strikes to those that dare come to close, or use it as a lethal throwing weapon.
Her basic skill consist of piercing her nearby enemies with the sharp end of her weapon. She can make this attack even stronger by dashing at her enemies from a distance and throwing them in the air.
Liliana's special attack is called SpearHead and consist of her concentrating all her strength in throwing her spear at an enemy or at a wall. If she hits a wall with her spear, it will get stuck in it and lets her and her allies use it as a platform to get to higher places.
The Shaman of the Song, Moe
With two drums in hand and an air of greatness, he proclaimed himself shaman of the tribe. With several tricks up his sleeve, he manages to distract or attract his enemies.
Moe uses his rammers made of bone to hit his drums and hurt his enemies with the vibrations caused in consequence. He can also throw his rammers at a further away enemy. His rammers act as boomerangs and always find their way back to their rightful owner.
Moe's special attack is called Monkey Song and is used to distract enemies and make them dance to the catchy rhythm and forget everything else they were doing.
The Beauty, Brienne
The beauty of the tribe prefers to go out to hunt and get herself some tasty mammoth's flesh than waiting in the cave and collecting fruits and berries. Thanks to her strong build and her heavy flesh stick, Brienne has become a relentless barrier in front of her enemies. Her attacks are heavy and slow, but very strong.
Brienne uses a stick with a piece of meat as a heavy club to hit her foes with an overwhelming force and can even throw them away into the air.
She also has a special ability called Behind Me! that consists of using her meatstick as a shield in front of her, protecting her and her allies from any oncoming attacks they might face.
| | |
| --- | --- |
| Status | In development |
| Platforms | Windows, macOS |
| Rating | |
| Author | JanduSoft |
| Genre | Platformer |
| Tags | Arcade, Comedy, Co-op, cooperative, Female Protagonist, Kickstarter, Local Co-Op, Local multiplayer, Multiplayer, prehistoric |
Install instructions
In order to play Caveman Warrior it's highly recommended to use a controller.